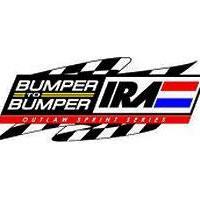 9/6/2022
IRA Interstate Racing Association
---
Goldesberry Goes for a Swim!
28 cars checked into 141 Speedway for the final night of the triple header weekend and the finale of our "Series within a Series" Hopf Farms Bullring Showdown.
Taking home Osborn and Son Trucking Qualifying and the extra $150 from www.lakehomeretreats.com was Zach Hampton with a lap of 11.694.
Heat race action went underway and Jake Blackhurst, Jake Neuman, and Jordan Goldesberry would be victorious.
Dash winners were Scotty Neitzel and Tyler Tischendorf. Tischendorf's win would be his first dash win with the Bumper to Bumper IRA Sprints.
Neitzel and Tischendorf would lead the field to green, Tischendorf would slingshot himself to the race lead. Tischendorf would find momentum to keep himself faster than competition from "The Big Wheel" Scotty Thiel and Goldesberry. The action became tight behind the 26 as numerous competitors like Jeremy Schultz, Danny Schlafer, Blackhurst, and Goldesberry would be exchanging positions around the speedway.
Lap traffic wouldn't stop the 26 of Tischendorf with the 73 and 65 on his tail. They both would maneuver through the lap traffic of 141. Thiel would close the door on Tischendorf until we got the "halfway home" from the flag stand. Thiel would make the move on Tischendorf to exchange the lead with Goldesberry following behind. Goldesberry made the pass for second and began hunting down Thiel with 17 down out of thirty. Thiel and Goldesberry would weave through lap traffic with 23 in. On lap 25, Goldesberry would slide Thiel for the lead. Goldesberry would lead for a lap when we would throw the caution for Kris Spitz and Danny Schlafer connected and tangled in turn 4. Goldesberry would lead the field to green with Thiel, Blackhurst, and Neitzel behind him. Not soon after, we would have another caution flag flown for Zach Hampton. We would go green-white-checkered for the finish.
On the green, Goldesberry quickly jumped to a safe lead, white flag would drop and Thiel would try one last slider in turn 1 and 2, which wouldn't stick. Goldesberry would take the checkered, Thiel second, Blackhurst third.
Goldesberry would also take the Hopf Farms Bullring Showdown title as well. Thank you again Dean and Stacy Hopf for what you do for the series. Blackhurst would finish second, and Steve Meyer third.
Thank you again to www.lakehomeretreats.com for your dedication to our series with the extra cash to the quick time. Book your next vacation with Lake Home Retreats now!
The IRA Sprints will head to Cedar Lake Speedway this Saturday for the Jerry Reichert Memorial. Watch the action live on FloRacing.
---
Article Credit: Madeline "Chatty Madi" Schultz
Submitted By: Madeline Schultz
Article Media
Back to News