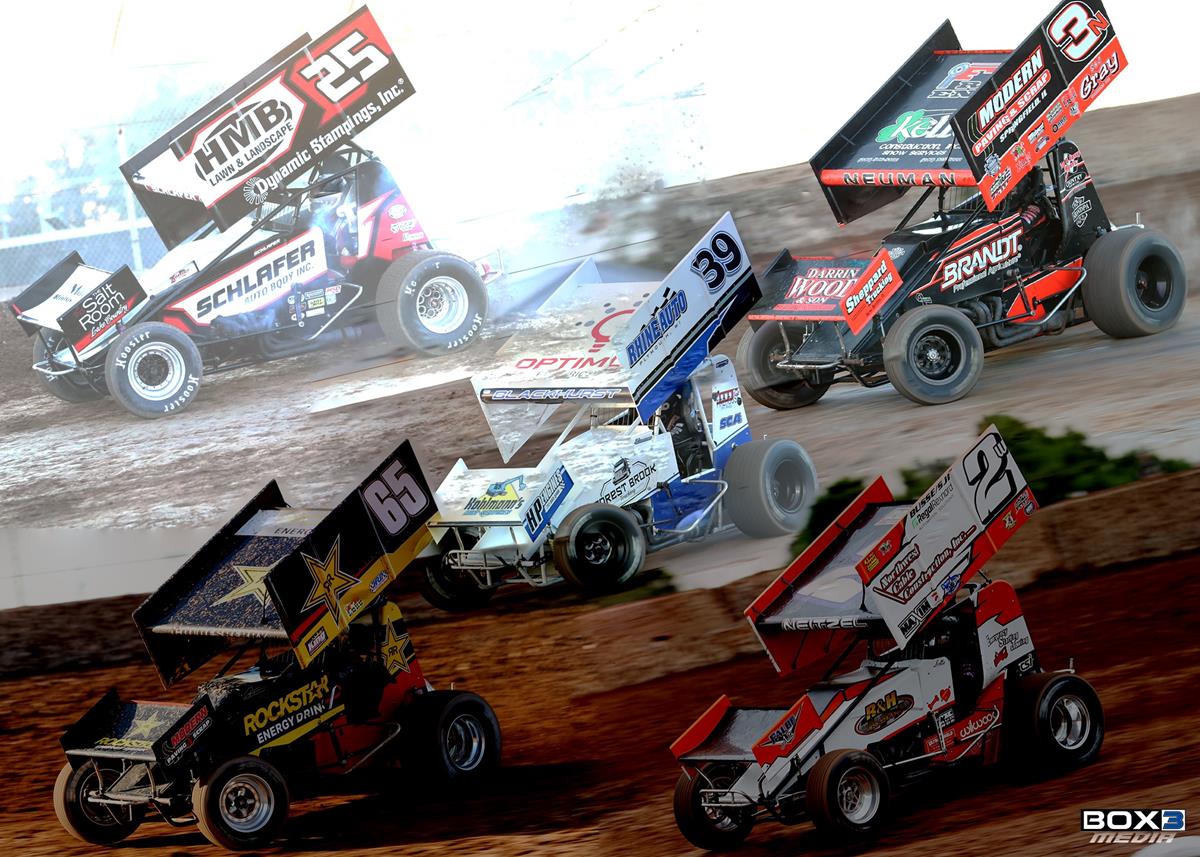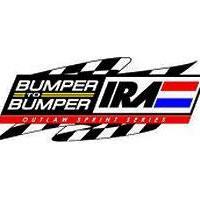 8/25/2022
IRA Interstate Racing Association
---
Retrospective Heading into Wilmot Raceway on 8/27/22
IRA Sprints Set for Historic Points Battle to End 2022
The IRA Sprints used to be the Joe Roe show. Then it was the "North Pole Nightmare" invading everyone's dreams for over a decade. However, the days of being able to predict a champion before the season began are long gone, and maybe the days of predicting a champion before the last race of the season are gone as well.
Not since an epic title fight between Bill Rose, Ben Schmidt and Scotty Neitzel in 2015 has the IRA points battle been this close. The series now has 15+ solid regulars, and almost any of those could win on any given night. Don't believe me? Let's look at the winner's stats from 2022 so far.
Different Feature Winners: 11
Jake Blackhurst (3), Danny Schlafer (2), Scotty Thiel (2), Bill Balog (2), Hunter Schuerenberg (1), Scotty Neitzel (1), Joe B Miller (1), Blake Nimee (1), Austin Pierce (1), Kyle Schuett (1), and Jordan Goldesberry (1) have all visited Bumper to Bumper IRA Victory Lane in 2022.
The top flight of the IRA has never been stronger. IRA regulars have picked up wins at Jacksonville Speedway and Lincoln Speedway in Illinois with the MOWA Sprints, against the NOSA Sprints on their home turf in Grand Forks, ND, and have even come close to an All Star Circuit of Champions win with a valiant 2nd place run by Danny Schlafer at Plymouth. Let's take a closer look at the Top 10 in IRA points heading into the final month of what has been an incredible 2022 season.
Dogfight at the Top-Jake Blackhurst currently holds the IRA point lead by a mere 7 points over Danny Schlafer. However, Blackhurst, Schlafer, Neuman and Goldesberry have been swapping the lead all season long, with it seemingly changing hands from race to race. The top 4 are separated by an incredibly slim 29 points, with no driver being able to put themselves firmly ahead of the others. Goldesberry and Blackhurst seem to have been the strongest of the foursome after the summer break, with the Rockstar Energy #65 picking up an incredible win at Wilmot Raceway's Roger Iles Tribute and Blackhurst scoring the annual Corn Fest A Main win at Angell Park. Neuman and Schlafer aren't letting up at all though, as Schlafer stormed to 2 straight wins prior to the Knoxville break, and Neuman most recently picked up a podium finish at Angell Park.
"The Iron Man" is Lurking-Scotty Neitzel is timeless. Maybe even ageless. The 2-Time IRA champion has been Mr. Consistent for many years now, seemingly plucking podiums and Top 10 finishes out of thin air to get the #2W back in the title hunt late in the year. Well, it's happening again. Neitzel picked up an astonishing 2nd place finish at Wilmot on 8/20 to go along with his victory earlier this year at Rice Lake Speedway. The Beaver Dam native sits just 83 markers back of Blackhurst for the point lead, and is showing no signs of slowing down as the home stretch of 2022 approaches.
New Front Runners-Russel Borland might have finally clicked off his first career IRA feature win at Rice Lake earlier this year were it not for an unfortunate incident that ended his night while leading. However, that hasn't stopped the Wiese Trucking team from bringing their best to the track every night, threatening for podiums and Top 5's while solidifying themselves as a consistent Top 10 team night in and night out. Kyle Schuett meanwhile, broke through that glass ceiling and picked up his first career Sprint Car victory at Plymouth on 7/30 in incredible fashion, leading all 30 laps and holding off a ferocious challenge from Danny Schlafer to take the win. Schuett has come on strong in 2022, showing remarkable consistency in making nearly every Dash Redraw and earning an average finish of 10.88 over the course of the season. The pair of Borland and Schuett are separated by a mere 9 points in a tight battle for 6th place in the standings. However that battle turns out, the pair should both be extremely proud of their efforts this year and know that it has not gone unnoticed.
The King vs. Lady Luck-Jeremy Schultz has just had one of those years. Incredible speed, but not a lot of results to show for it due to part failures, being caught up in incidents of all kinds, and just plain bad luck. The team has fought through the adversity and somehow still find themselves 8th in the IRA point standings with just one month remaining in 2022. Can they regroup and make a late charge at the top 5? Results from past seasons show that it's possible, and with some help from the same Lady Luck that's stripped them of so many solid nights, it might just be doable.
The Year of the Rookies-The IRA had been limited to one, two, or maybe three rookies in past seasons. That is not the case in 2022. Four full-time contenders emerged this season to do battle for the Sage Fruit/Hepfner Racing Products Rookie of the Year Award, with the "Big Apple" being awarded to 1st place, and the "Apple Cup" to 2nd. Jake Neuman currently has a stranglehold on the Big Apple award, but the fight for the Apple Cup has been nothing short of extraordinary. Scott Conger put up a valiant effort piloting his "true" 360 engine powered car all season long, but Tyler Tischendorf and Austin Hartmann have stepped up to the plate in a big way. Tischendorf has come on extremely strong in the second half of 2022, with standout performances at Plymouth (Heat Race Win, 2nd in Dash, running 2nd in Feature before fading to 9th late) and Wilmot (6th to 4th in Heat, 13th to 9th in A Main before an incident dropped the #26 to the tail). The Tischendorf Racing team has shown incredible speed as of late, as has the #87A of Austin Hartmann. The 3rd year driver (of ANY kind of race car) and 410 Rookie has shown fantastic qualifying speed all year long, putting themselves in position for Top 10 starts on a very consistent basis. The pair of the #26 and #87A find themselves 9th and 10th in points, with a mere 2 markers separating them in the chase for the Apple Cup.
Outside Looking In-Hunter Custer has had an extremely improved 2022 over his first few seasons with the IRA Sprints, showing flashes of great speed and race craft throughout the season that have the #29 team sitting 11th in points just 6 markers behind Hartmann for 10th. Series veterans Kris Spitz and Dave Uttech make up 12th and 13th, with part-time competitor Scotty Thiel sitting 14th. Spitz and Uttech have also shown flashes of Top 10 and even Top 5 speed this season at multiple venues, and will look to push towards the Top 10 in points as the final month of 2022 rolls on. Scott Conger sits 15th in points as the final "100%" series competitor, with regulars Jack Routson, Blake Nimee, Steve Meyer, Scott Biertzer and Jack Vanderboom rounding out the Top 20.
Usually, I would end an article like this with predictions for the final point standings of the season. However, this year is different. You may have an idea of who could win on each night, but if this year has shown one thing, it's that parity is the only certain thing in the 2022 IRA season. Therefore, it's nearly impossible to make a Championship prediction. Blackhurst, Schlafer, Neuman or Goldesberry could go on a hot streak and run away with the title, or Neitzel could do the same and snatch victory from the jaws of defeat. Personally, I want to see this fight go all the way to the final race at the Wisconsin Sprint Car Championships at Plymouth. I can remember back to 2015 when Schmidt, Neitzel and Rose all had a legitimate shot at that title, and the energy at the Sheboygan County Fairgrounds (despite the cold that year) was simply incredible. I can only imagine what it would be like this year.
The home stretch is upon us in 2022. As Ray Underwood says every race night, "It's Showtime." May the best team and driver come out on top when the curtain closes.
---
Article Credit: Box3 Media
Submitted By: Dakoda Tennyson
Back to News